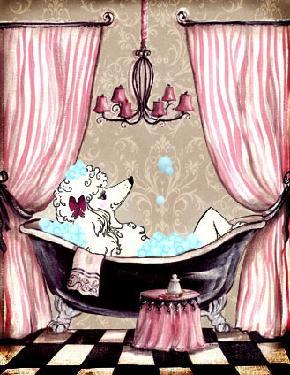 If you're like most people, then your pets are an extension of your family. And when the time comes for dog to be groomed, you should take care to choose the right person for the job. You'll want a professional groomer who loves animals and will work one-on-one with your dog. You'll want someone who takes pride in their work and won't rush your pet out the door. You'll want a grooming utopia and that's just what you'll get at FURTOPIA!

Furtopia Dog Grooming is the inspiration of Pat Swabey, who discovered her passion for grooming while working at a veterinary clinic. She has been grooming dogs since 1988, 12 of which were in a pet food store in Barrhaven. However, Pat has always believed that a commercial setting prevents a dog from fully relaxing and enjoying what should be a spa-like experience. For this reason she brought her furbabies to her home and an atmosphere of doggy bliss.

Your dog's spa experience includes shampooing and conditioning with premium quality products, their ears are cleaned, and their nails are trimmed. Your dog will be styled to your vision and desires, but does depend on your dog's coat condition at the time of grooming.

Every dog deserves the experience of utopia. Every dog deserves Furtopia Dog Grooming.